LASIK eye surgery is a popular refractive surgery method that is used to correct vision problems such as nearsightedness, farsightedness, and astigmatism. It is a minimally invasive procedure that has become increasingly popular among people of all ages who suffer from vision problems. However, there is a common misconception that LASIK eye surgery is only suitable for young adults, and not for seniors.
In this article, we will explore:
What is LASIK surgery?
Why do seniors need to consider LASIK?
Benefits of LASIK surgery for seniors
Cost of LASIK eye surgery


What is LASIK surgery?
LASIK (Laser-Assisted In Situ Keratomileusis) eye surgery is a surgical procedure that uses a laser to reshape the cornea, the clear front part of the eye, to improve vision. The procedure involves creating a thin flap in the cornea using a microkeratome or femtosecond laser, then reshaping the underlying corneal tissue with a laser, and finally repositioning the flap.
The entire procedure is performed under local anaesthesia and takes only a few minutes to complete.


Why do seniors need to consider LASIK?
Seniors with vision issues may experience difficulty in carrying out their daily activities, such as reading, driving, or watching TV. These difficulties can affect their quality of life and independence. LASIK eye surgery can help improve vision and allow seniors to carry out these activities with ease, leading to a better quality of life.
Another reason seniors should consider LASIK eye surgery is that it can help reduce their dependence on glasses or contact lenses. Glasses can be cumbersome and uncomfortable, and contact lenses can cause eye irritation or infection. LASIK eye surgery can help seniors eliminate or reduce their dependence on these aids, leading to greater convenience and comfort.


Benefits of LASIK surgery for seniors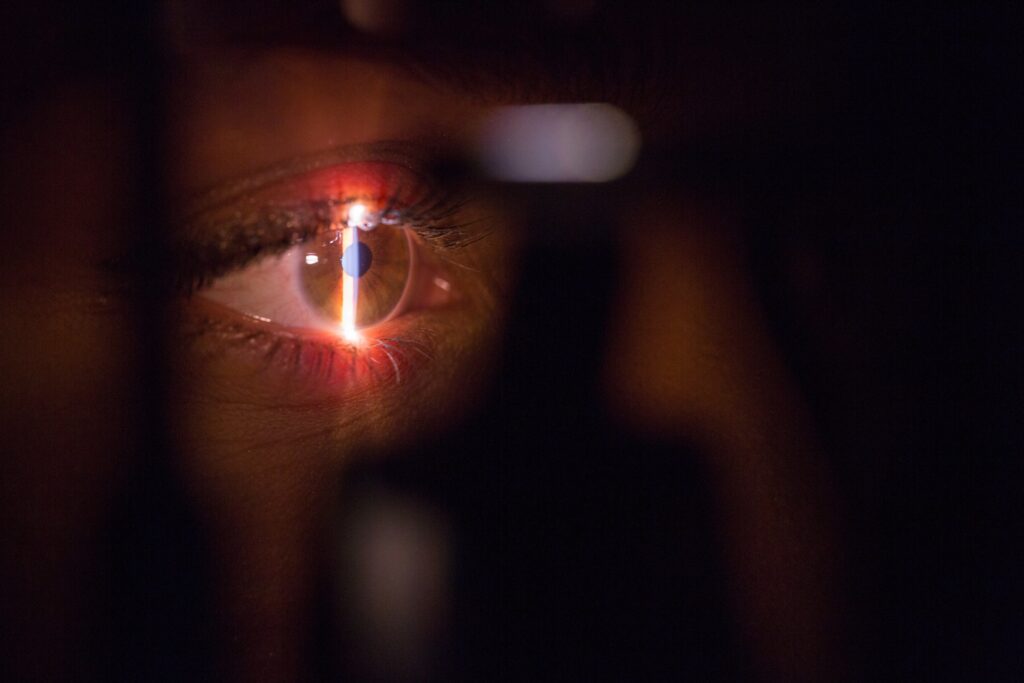 LASIK surgery can do wonders for those who are considering vision correction. While the decision to undergo any medical procedure should be made in consultation with an eye care professional, here are some potential benefits of LASIK for seniors:
Improved vision. LASIK eye surgery can help seniors achieve better vision and reduce the need for glasses or contact lenses. Many operations can result in 20/20 eyesight, but in some cases that can even go up to 20/15 or 20/10. It may be a fun compliment if you underwent the surgery and attained either of those eyesight grades to the point you are labelled "eagle-eye."
Quick recovery. Seniors may worry that the recovery time for LASIK eye surgery may be longer and more difficult than it is for younger people. However, the recovery time for LASIK eye surgery is relatively quick, and most seniors are able to return to their daily activities within a few days. While an operation can last a few minutes, being tested for viability for the operation may take up to two hours. As much as possible, you must have a loved one accompany you to the operating centre and let them drive you home, to protect your eyes from the elements.
Low risk. LASIK eye surgery is a safe and effective procedure with a low risk of complications. Seniors who are in good health and have no underlying eye conditions are good candidates for LASIK eye surgery. Eyecare practices such as the Binetter Eye Centre, stated that any LASIK candidate must have been in stable vision for up to a year before the operation, and any existing glasses or contact lens prescriptions are still valid up to two years prior. Diagnosis for heart problems, dry eye, and diabetes may leave a candidate out of the running as well.
Cost-effective. Seniors who undergo LASIK eye surgery can save money in the long run by eliminating or reducing their need for glasses or contact lenses. This can lead to significant cost savings over time. However, your eye surgeon may prescribe you eye drops to keep the eyes lubricated and safe from infection, such as gel drops and eye drops from Systane by Alcon Laboratories. A loved one or carer may assist you in administering the drops if you have hand control issues.
Improved quality of life and convenience. Seniors who undergo LASIK eye surgery can experience an improved quality of life by reducing their dependence on glasses or contact lenses and by achieving better vision. You may be amazed by the flexibility offered by having a clearer vision in conducting your daily activities.


Cost of LASIK eye surgery
In Australia, the price of laser eye surgery can vary between $2,525 and $6,200 per eye, depending on factors such as the specific clinic and procedure chosen. The cost may also be influenced by the level of experience of the surgeon, as more experienced surgeons tend to charge higher rates.
Medicare does not generally cover LASIK procedures unless it's for treating certain eye ailments. Be aware that your preferred eye surgery practice may ask for full payment upfront on the day of the surgery or have payment plans in place; consult them about your options.
Seniors who undergo LASIK eye surgery can experience an improved quality of life, greater independence, and convenience, and significant cost savings over time. If you are a senior with vision issues, talk to your eye doctor to see if LASIK eye surgery is right for you.


The ASAG Reverse Mortgage
It is essential to make regular visits to your eye doctor to ensure proper eye health, especially if you have any vision issues. In case you do not have health insurance or cannot afford eye surgeries to enhance your vision, there is an alternative solution through our equity release facility, the ASAG Reverse Mortgage. By leveraging the equity in your home, you may be eligible for financial aid to cover Medical Expenses, including those concerning your eyesight.
Feel free to get in touch with the ASAG team at 1300 002 724 or info@asagfirst.com.au if you would like further details about how our reverse mortgage program works. We are dedicated to assisting you and are available to answer any inquiries or address any concerns you may have about our equity release solutions.
Additionally, you can use our equity assessment tool below to initiate the process of evaluating your available equity.
DISCLAIMER: This article is for informational purposes only and is not meant to replace or supersede official medical advice. The Australian Seniors Advisory Group has no relationships with companies mentioned in this article nor endorse any products mentioned. Please consult a licensed eyecare practitioner for your preferred solutions.