ASAG Reverse Mortgage
ASAG Reverse Mortgage allows senior homeowners to borrow money against their home without monthly repayments and having to sell.
What is a Reverse Mortgage?
A reverse mortgage is a loan designed for seniors to access funds for their objectives in retirement. It allows homeowners aged 60 and over to unlock some equity in their home without having to sell their property.
With a reverse mortgage, seniors can continue to own and live in their home for as long as they want to enjoy the benefits of their community and any potential increase in the property value. No ongoing payments are required as the loan is repayable at the end of the term when the customer permanently leaves their home.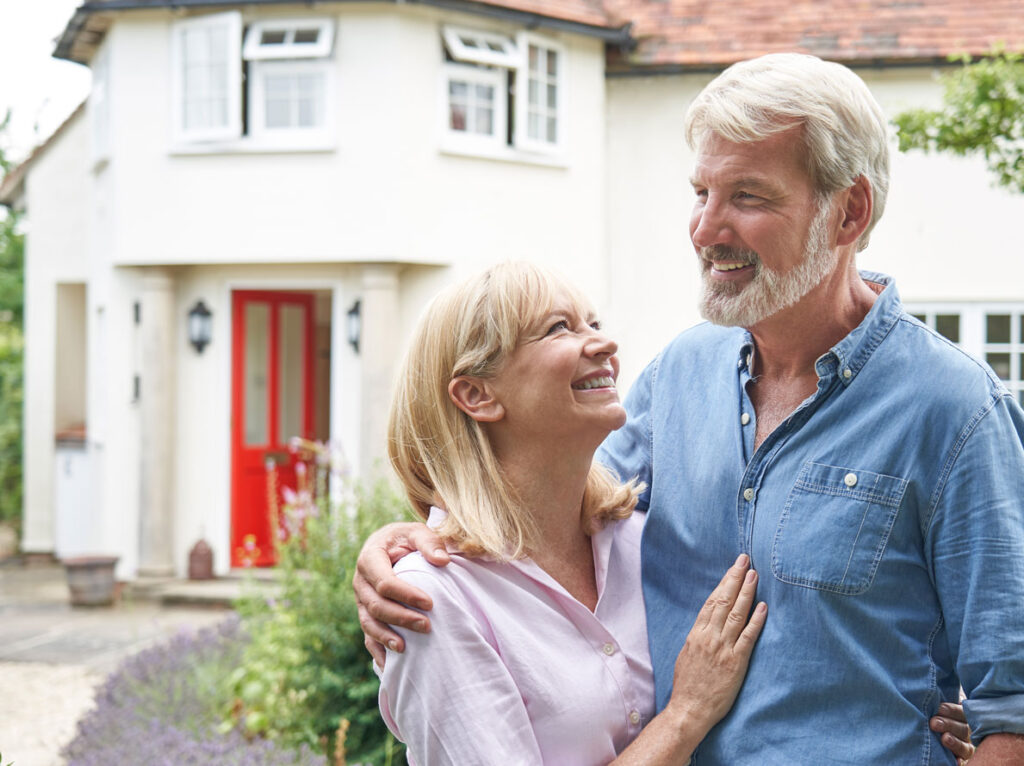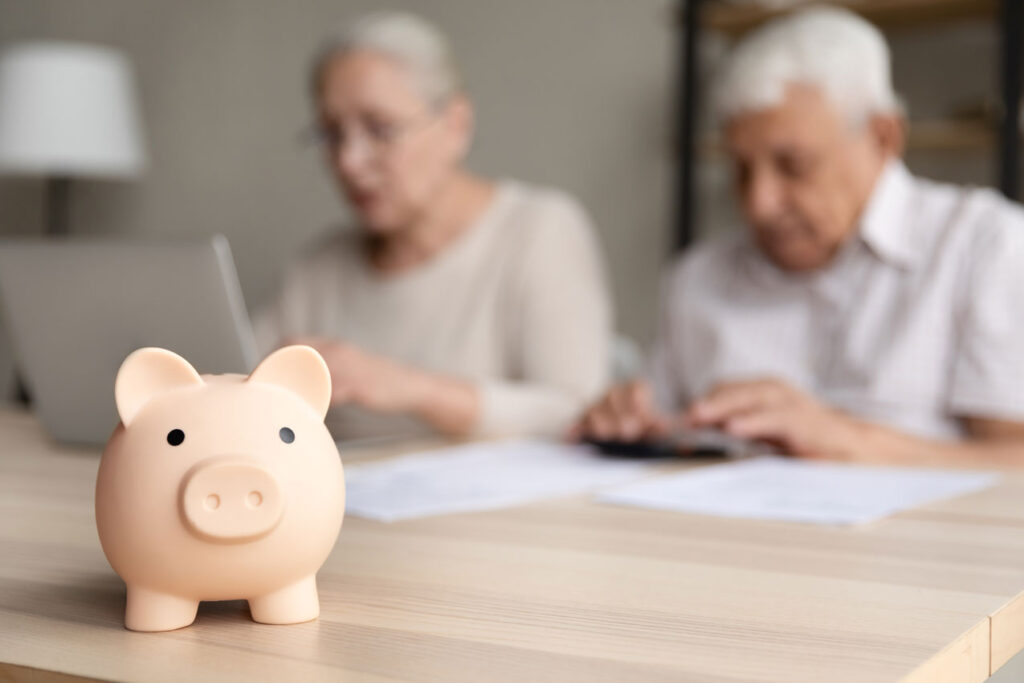 How does a Reverse Mortgage Work?
After an initial application has been made online and required suitability has been met and confirmed being your age, property ownership and area, ASAG will arrange for an independent property valuation and also ask you to consult with your preferred independent legal professional to receive legal advice on the ASAG loan pack. This is not only to ensure a complete understanding on an ASAG Reverse Mortgage, but also a government requirement.
The amount our customers can borrow through the ASAG Reverse Mortgage will be determined based on an age to property value calculation and the property's location. If approved and you choose to proceed with the loan, the funds can be accessed through various drawdown options, such as a lump sum, regular instalments, or a cash reserve (line of credit).
Interest is calculated daily and added to the outstanding balance on a monthly basis. The ASAG Reverse Mortgage's variable interest rate is currently 4.92% p.a. (Comparison Rate 5.11% p.a.).
The total amount payable will be due at the end of the loan term when the customer permanently moves from their home, either they downsize, move to aged care, or pass away. The loan can be paid in full or in part, at any time, without penalty.
How the Funds can be Accessed
ASAG allows customers flexible drawdown options that can be used individually, or in combination.
A Lump Sum is great for any discretionary spending such as a holiday, a new car, home renovations, as well as paying down any existing debt.
Regular Instalments are perfect for supplementing one's living expenses and maintaining a steady flow of income. The funds can be used for day-to-day expenses or financing home care (in-home support). The customer could ask ASAG to adjust this schedule if they later require a lump sum payment.
If the customer has no use for the funds at this time, ASAG can hold them in a separate account that can be accessed as and when required. This is a great way to keep a reserve of readily available funds for any unforeseen circumstances, providing peace of mind and confidence in retirement planning. Fees and minimum accessed amounts may apply.
What can a Reverse Mortgage be used for?
You can use the funds through the ASAG Reverse Mortgage for different purposes you see fit, from Aged Care to Vehicle Finance.
Safeguard For You and Your Home
Lifetime Occupancy
It allows you to own and live in your home for as long as you want.
Retain Ownership of Your Home
Continue to benefit from property capital growth.
No Regular Repayments Required
It's repayable when you leave your home. Although it's not required, you can make full or partial repayments at any time without penalty.
No Negative Equity Guarantee
In 2012, the Australian Government introduced The No Negative Equity Guarantee (NNEG), a law that protects reverse mortgage borrowers from owing more than their home's value, and from being liable if the property is sold for less.
Who is Eligible for the ASAG Reverse Mortgage?
To be eligible to apply for the ASAG Reverse Mortgage:
Applicants must be aged 60 or over;
Applicants must already own the property that they intend to use as security for the ASAG Reverse Mortgage, or intend to pay off any outstanding mortgage using the ASAG Reverse Mortgage.
Property Qualification & Valuation
The security property must meet ASAG's basic criteria, being a primary residence of standard construction and in good repair. It has to be mortgage free, unless the ASAG Reverse Mortgage is used to pay off any outstanding mortgage.
We will arrange for an independent registered valuer to assess the property's value, then a copy of the assessment will be provided to the customer.
Frequently Asked Questions
A reverse mortgage is a loan designed particularly for senior homeowners who are in or are considering retirement. This type of loan doesn't require regular repayments. The customer remains the owner of their home and continues to live in it. The total loan amount is repaid from the sale of the property later on, either to downsize or to move into aged care.
Those who are 60 or over and a property owner in Australia are eligible to apply for a reverse mortgage.
A reverse mortgage is one of the most popular types of equity release products in Australia. Equity Release is a term that describes a range of products, with reverse mortgages being one. This also includes home reversion products. Both types enable customers to release some of their home equity, but there are differences.
Reverse mortgages allow senior homeowners to borrow funds against their home without having to make regular repayments. They retain ownership of the property and stay for as long as they want to live out their retirement. The loan is paid off from the future property sale, when the customer decides to downsize or move into aged care.
Home reversion products are not loans, they're part-sale property transactions. Instead of borrowing against their home's value, the customer agrees to sell a portion of the house to trade for a lump sum advance. They own and live in the property but won't deal with capitalised interest on the debt.
Aside from our fees, there are additional costs associated with taking out a reverse mortgage. ASAG fees are found within our ASAG Fee Schedule which can be requested for your independent review. Other additional costs to keep in mind during your research include the costs for obtaining:
Legal advice — a legal advisor's sign-off is required by the lender and this can range in amounts depending on your preferred solicitor.
Government costs in connection with the lender's registration of its interest in the property.
As reverse mortgages do not have any required regular repayments, over time, interest compounds as you pay interest on your interest, any fees and charges that are added to the loan. The longer you have the loan, the higher the amount you'll have to return.
Before taking out an ASAG Reverse Mortgage, it is important to consider if it's the right decision for you. If you do not proceed with an ASAG Reverse Mortgage you will not incur any of the required exit and discharge fees if you decide to change after the loan is active. With an active loan you can of course change your mind and exit the loan and/or sell your house at any time.
No, you won't lose your home with a reverse mortgage as you remain the owner of the property until you decide to sell.
A reverse mortgage can be a vital tool in your long-term retirement strategy that can help improve your income and lifestyle when used properly.
A review by ASIC found that reverse mortgages could help retirees to reduce financial stress and fund a more comfortable retirement. There may be higher demand for these products in the future with more releases in the Australian market as the population ages.
Accessing some capital now will reduce the amount of your home equity available for any beneficiaries of your estate. However, a planned approach that also includes professional consultation by a financial advisor and discussions with family will assist you in the planning process to ensure that you have enough for any desired inheritances and aged care at a later time.
Reverse mortgages are government regulated, comply with vulnerable client protection, and subject to stringent lending criteria. All applicants will be assessed if they have sufficient equity in their home, meet lending criteria and are entering into the loan knowledgeable and fully prepared. They must also be able to maintain their property and keep it insured throughout the loan term. Independent legal advice may also be required.
A reverse mortgage isn't a choice for everyone and there is still the consideration to downsize. There's likely to be a financial cost to sell a house, with an emotional attachment as most retirees wish to age in place. Selling your home may also have an effect on the amount of pension you're eligible to receive from then on. In any decision process, it's important that you consider all options and if applicable to you, contact Centrelink to discuss your future entitlements.
Terms and conditions apply, and you are required to meet your responsibilities under the contract.
For more details, download our free Product Guide, or call us on 1300 002 724 to see how using ASAG Reverse Mortgage could improve your retirement income so you can Live The Life You've Earned.
Download our free Product Guide