Live a more stable and secure retirement.
Turn the equity in your home into cash without any regular repayments thanks to an A.S.A.G. Equity Release.
What is an A.S.A.G. Equity Release?
A.S.A.G. Equity Release is designed so you can use some of the equity in your home to help pay for your retirement expenses without making regular repayments.
Just as importantly, the title of the property stays in your name. You continue to own and live in the home you love.
Eliminate Regular Repayments
Use your money to cover other important expenses as you don't have to make regular repayments towards your A.S.A.G. Equity Release.
Access Cash
Make the most of your home equity and use the cash for financing things such as home renovations or medical costs.
It's Your Home
You retain ownership of your home, so you can continue to live in it as long as you want!
Who Is an A.S.A.G. Equity Release For?
A.S.A.G. Equity Release has helped older Australian homeowners tap into their home equity and find greater security in their transition to retirement. The advance can be used in a number of different ways, aiding senior Australians to achieve their financial goals and objectives.
The Sage
You remain the property title holder so you can continue to live in it and stay in your community.
The Reliable
A regular source of cash could supplement your income in your retirement.
The Manager
A Lump Sum Payment may be used for maintenance or renovations on your home.
The Family Steward
You'll have access to money for urgent needs, such as medical treatments or energy bills.
The Independent
Some equity in your home could secure aged care accommodation until you sell or decide to leave your home.
The Optimiser
You can refinance an existing mortgage so you can shorten its terms or obtain a lower interest rate.
What Type of A.S.A.G. Equity Release Is Right for You?
As no two situations are the same, there are various types of A.S.A.G. Equity Releases available to meet your specific needs.
Lump Sum Advance
Access the maximum amount of funds to pay off large expenses.
Regular Instalments
Increase your income by receiving fixed monthly payments. You can acquire payments for as long as you live in the home, or select the number of years to receive payments.
Cash Reserve or Line of Credit
Tap into a line of credit when you need it most. Use the cash reserve as a safety net for when unexpected expenses occur.
Contact our A.S.A.G. Home Equity Solutions specialist who can walk you through your options and help you to determine which option you think is best for you.
How an A.S.A.G. Equity Release Works
A.S.A.G. provides Australian borrowers with a quicker and more effective solution to access funds for their retirement.
Educate & Assess
Use the data and tools accessible on our site to find out if an A.S.A.G. Equity Release is right for you.
Estimate your borrowing capacity here.
Who qualifies for an A.S.A.G. Equity Release
You must be at least 60 years old.
You must own or almost own a property.
All applications will be subject to additional responsible lending assessment before receiving an outcome.
Apply
With our quick and easy application process, A.S.A.G. is readily available to assist you with what you need.
Get a Valuation
Complete a property valuation to finalise your credit limit based on the property's value and application assessment.
Obtain Independent Legal Advice
Have your solicitors explain the proposed transaction, standard documentation used, and your obligations.
Speak to Family
An A.S.A.G. Equity Release can be a big decision for most applicants. This is why we encourage you to discuss the decision with your nearest and dearest before finalising your equity release.
Receive Cash
Upon a complete application assessment and if approved, start living the retirement you deserve from the wealth you've created!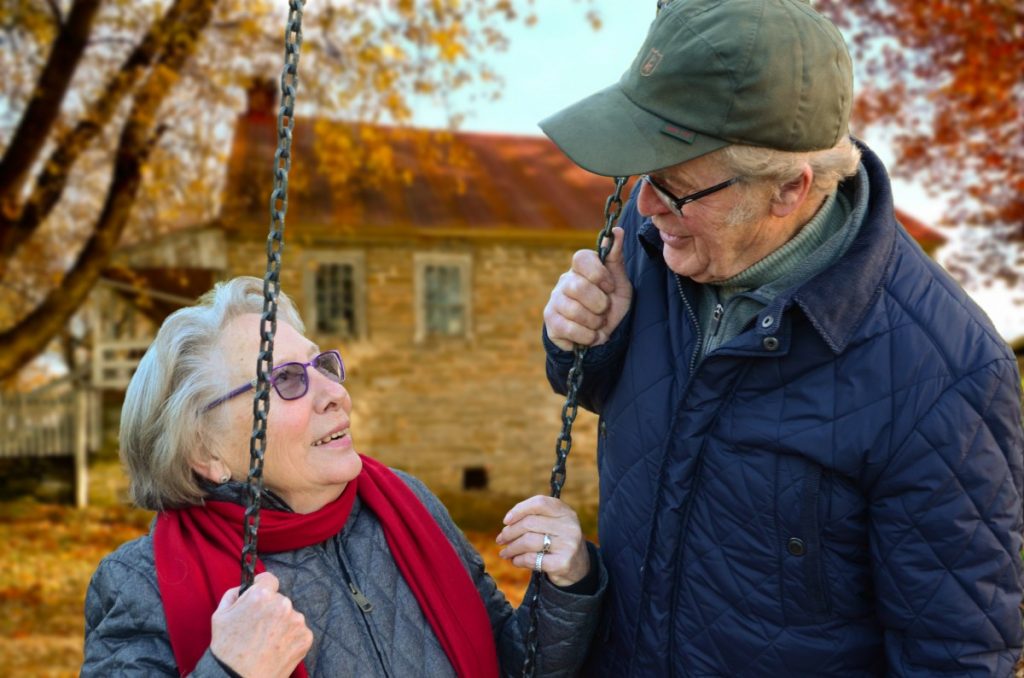 What People Say About Us

I have been absolutely thrilled with not just the professional service offered by ASAG but also by their kindness and understanding. Compared to two other major Reverse Mortgage companies who between them took 13 months to decline my application due to me living in a resort I have found Gavin Luka at ASAG extraordinary in his patience with any amount of questions which were answered so promptly and in full. A very happy life ahead.
Kathy on Trustpilot
22 Mar 2022

We are very happy to "highly recommend" Gavin Luka for providing his thoughtful, empathetic, personable yet professional service during the acquisition of loan process. Gavin's ability to 'make it happen' in a calm, seamless manner at a very stressful time for us – meant a lot.
Thankyou Gavin, what a 'star'. Blessings to you
ASAG are very fortunate to have you on their team. Well done.
Carol Fleming on Trustpilot
9 Mar 2022

This was a very pleasant experience
This was a very pleasant experience. Plenty of guidance given along the way. Some anxiety but now looking back nothing to be concerned about. Thank you Gavin and his team.
Sandra Phillips on Trustpilot
7 Mar 2022

dealing with paul and gavin extremely easy
dealing with paul and gavin was extremely easy and also very pleasureable. if taking out a reverse mortgage i would reccomend asag to anyone.
Bob Manskie Manskie on Trustpilot
7 Mar 2022

I have used this company very recently and especially Gavin.He was so helpful in every way and talked me through everything that I needed to do.He was so polite , understanding and gentle with this gal as I was sick at the time but he just explained it all step by step and made the whole procedure as painless as possible though it wasn't as easy a procedure as I'd hoped.They always answered the phone promptly and if Gavin wasn't immediately available he'd always ring back very promptly.I can assure you this company is so easy to deal with.
Heather on Trustpilot
7 Mar 2022
Previous
Next