For seniors who enjoy caravanning and motorhoming, bringing their pets along is an important consideration.
Caravanning and motorhoming have become increasingly popular among seniors, providing an opportunity to explore the vastness of this beautiful country at a leisurely pace. What makes the experience even more fulfilling is the ability to travel with beloved pets, ensuring that no family member is left behind. However, travelling with pets in a caravan or motorhome requires some planning and preparation to ensure their safety and wellbeing.
In this article, we'll discuss
Preparing for the journey
Pet-friendly destinations
Tips for a successful caravanning or motorhoming with pets


Preparing for the journey
Before embarking on an adventure with your pets, careful planning is essential. Start by ensuring that your vehicle and caravan are in good working order, and if renting, choose a reliable provider. Take your furry companion for a vet check-up to ensure they are fit for travel and update their vaccinations, if needed. Packing the essentials like food, water, bedding, toys, and identification tags is crucial to ensure the comfort and safety of your pet throughout the journey. Additionally, familiarise yourself with the pet-friendly caravan parks, camping grounds, and rest areas along your intended route.


Choosing the right caravan or motorhome
It is important to choose a caravan or motorhome that is suitable for a pet's needs when on the move. Consider the size of your pet and ensure that there is enough room for them to move around comfortably.
Make sure that the vehicle is equipped with proper ventilation and temperature control to ensure your pet's comfort. In some cases, you can teach your pet some health tips before riding.


Safety considerations
When travelling with pets, safety should be a top priority. Your pet should be secured while the vehicle is in motion, either with a harness or in a crate. This will prevent them from being injured in case of sudden stops or accidents.
Never leave your pet unattended in the vehicle, as they can easily become overheated or experience anxiety. Prepare harnesses and collars with the pet's name tag and your contact details.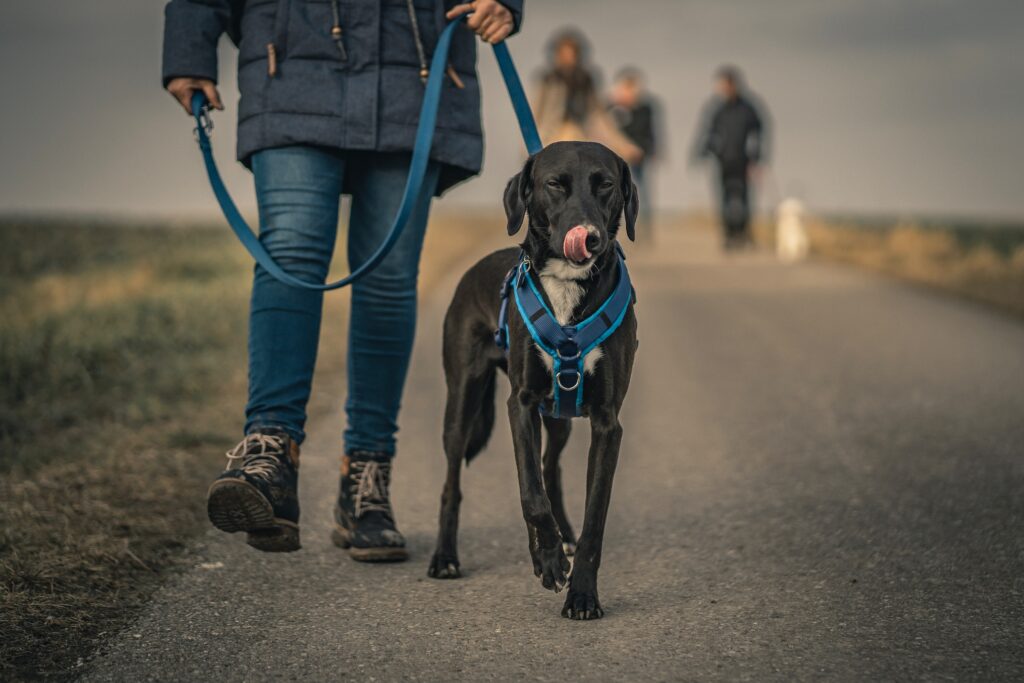 Use a sturdy leash during walks and supervise them at all times. Be mindful of potential hazards in unfamiliar environments, such as snakes or other wildlife. In case of an emergency, carry a list of veterinary clinics along your route and research pet insurance options for added peace of mind.


Stops along the way
When travelling with pets, it is important to plan ahead and identify pet-friendly stops along the way. Research pet-friendly caravan parks and rest areas in your state or territory that allow pets and make reservations in advance, as well as learn their rules and regulations regarding pets. Bring plenty of food, water, and other supplies for your pet, as well as any necessary medications.


Health and first aid
Your pet's vaccinations and health certificate from a veterinarian must be up-to-date. Veterinary care and medication can be expensive, so it's important to budget for these costs in advance. Some pet insurance policies also cover travel expenses, so it's worth considering this option as well.
Pack a pet first aid kit that includes items such as bandages, antiseptic, and any necessary medications.


Activities with pets
Look for outdoor activities such as hiking or beach walks that allow pets. You will have to check if your pet is comfortable walking on a leash and does not get aggressive in the presence of other pets and their owners, especially if you intend to stop at a caravan park. Get your litter bags ready to pick up after your pet to avoid inconveniencing others in the area.


Pet-friendly destinations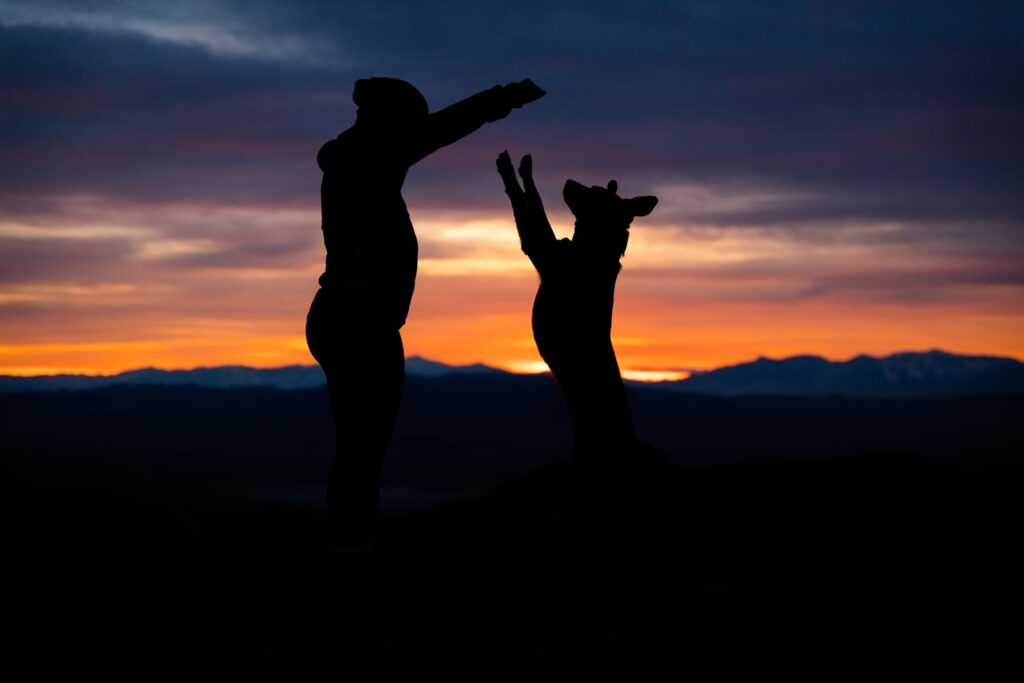 Australia boasts numerous pet-friendly destinations where seniors can create unforgettable memories with their four-legged friends. From stunning coastal towns to serene national parks, the options are endless. Here are a few highlights:
Tips for a successful caravanning or motorhoming with pets
To ensure a smooth and enjoyable caravanning or motorhoming experience with pets, here are some tips:
Safety first. Invest in a pet seat belt or crate to keep your furry friend secure during travel. Ensure that all vaccinations and registrations are up to date and carry a first aid kit for emergencies.
Exercise and play. Regular exercise is crucial for pets' well-being. Take frequent breaks during your journey to allow your pet to stretch their legs and burn off some energy. Look for pet-friendly walking trails or beaches where your furry companion can enjoy a good run or play fetch.
Hydration and nutrition. Always carry an ample supply of fresh water for your pet, especially during hotter months. Stick to their regular diet to avoid digestive issues, and don't forget to pack their favourite treats for those special moments.
Comfortable resting space. Create a cosy and familiar space for your pet inside the caravan or motorhome. Provide them with their own bedding or blanket where they can relax and feel secure. Consider using calming aids, such as pheromone diffusers or anxiety wraps, to help them feel more at ease during the journey.
Responsible waste management. Be a responsible pet owner and clean up after your furry friend. Keep waste bags handy and dispose of them in designated bins. Leaving the environment clean ensures that pet-friendly areas remain accessible to all travellers.
Socialise and connect. Caravanning and motorhoming offer fantastic opportunities to meet like-minded people and their pets. Attend pet-friendly events or join social groups to connect with fellow travellers. Sharing stories and tips can enhance your journey and create lasting friendships.


The ASAG Reverse Mortgage
Despite the challenges of travelling with pets, many seniors find that the rewards of having their furry friends by their side during their travels are well worth the effort. Not only do pets provide companionship and emotional support, but they can also help to keep their owners active and engaged in the world around them.
We may help in the preparations with the ASAG Reverse Mortgage to finance a trip with your pet. The equity from your property will enable the generation of adequate funding to cover your needs, including Caravan Loans and Motorhome Loans.
Feel free to contact us at 1300 002 724 or send an email to info@asagfirst.com.au in order to learn the ways you can access the equity in your home.
Take advantage of our complimentary tool below to evaluate your home equity.
DISCLAIMER: This article is for informational purposes only. The Australian Seniors Advisory Group has no relationships with any company, organisation or individual mentioned in the article.