A.S.A.G. Equity Unlock Loan
A.S.A.G. Equity Unlock Loan
Raise some security for your retirement. The A.S.A.G. Equity Unlock Loan is a flexible finance solution for Australian senior homeowners aged 60 and over, allowing them to access the equity in their home for retirement purposes.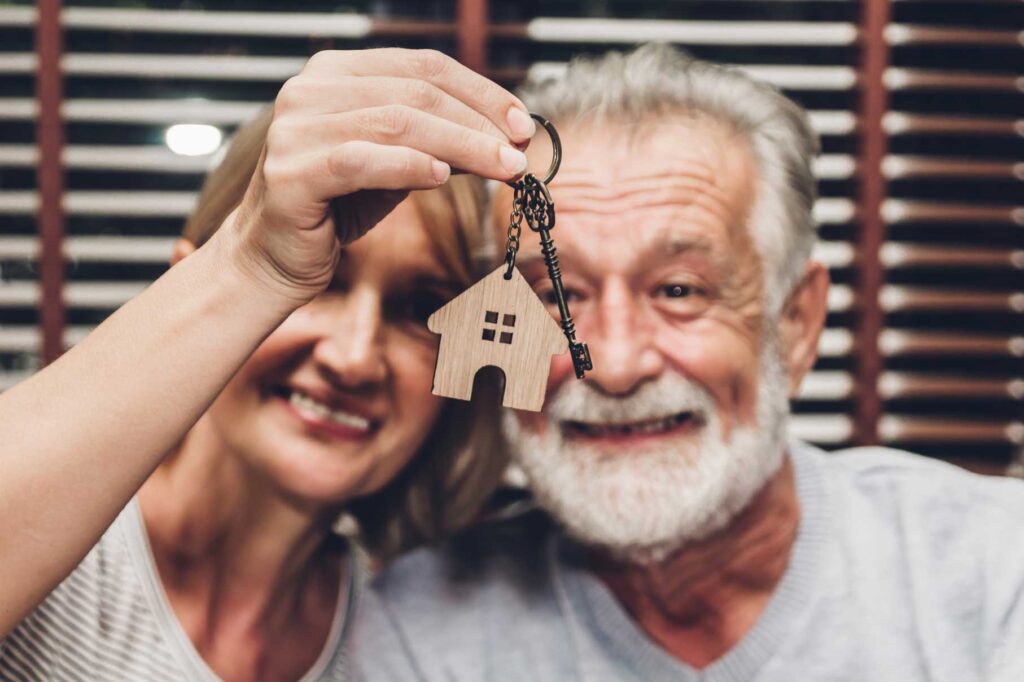 Unlocking your home equity
You can tap the equity in your home via the A.S.A.G. Equity Unlock Loan solution, a reverse mortgage, and our answer to the government's Home Equity Access Scheme.
The security property should meet our basic criteria, being a primary residence of standard construction and in good condition. It has to be free of mortgage, unless the loan is used to pay off any existing mortgage.
Our team will arrange for an independent registered valuer to assess your property's value, then a copy of the assessment will be provided to the client.
How to secure your A.S.A.G. Equity Unlock Loan


Qualifications
Use A.S.A.G. tools to determine if the financial solution fits you. You must be at least 60 years old with a property already owned.


Apply
A.S.A.G.'s seamless processes will enable you to lodge your A.S.A.G. Equity Unlock Loan application in a short time.


Valuation
Have a valuation carried out on your property to determine the maximum equity you can draw.

Seek legal counsel
Discuss the loan with your solicitors, who will detail to you the associated documentation and obligations needed for the transaction.


Family consultations
Take the time to meet with your loved ones and explain to them your plans for the loan.


Funds released
Once the necessary requirements for the application have been cleared, your equity unlock loan is good to go!


How the Funds can be Accessed
A.S.A.G. allows customers flexible drawdown options, which can be used individually or in combination.


Ways to use your A.S.A.G. Equity Unlock Loan


Securing your A.S.A.G. Equity Unlock Loan will open up a host of possibilities.
You can still remain in your property and use the funds to bankroll improvements to your lot.

Unlocking your equity will be critical to tap funds for family emergencies.

Using your equity loan may be what you need to finally embark on that dream voyage.

The funds can help the household prepare a dignified send-off for a loved one passing on.

Frequently Asked Questions
The A.S.A.G. Equity Unlock Loan is designed to use your property's equity to access fresh funding for retirement expenses without the hassle of regular repayments.
For starters, equity refers to the overall value of your property that has been paid off. Full equity can only be possible if the entire mortgage has been settled. For example, if your property is worth $600K and there's still $150K left on the mortgage, you can only apply for up to $450K equity.
For an Australian senior to be eligible for the A.S.A.G. Equity Unlock Loan:
applicant must be aged 60 or over;
applicant must already be a homeowner and intends to use the property as security for the loan, or intends to pay off any outstanding mortgage using the loan.
Terms and conditions apply, and you are required to meet your responsibilities under the contract.


For more details, download our free Product Guide, or call us on 1300 002 724 to see how using A.S.A.G. Reverse Mortgage could improve your retirement income so you can Live The Life You've Earned.
Download our free Product Guide
What People Say About Us

I have been absolutely thrilled with not just the professional service offered by ASAG but also by their kindness and understanding. Compared to two other major Reverse Mortgage companies who between them took 13 months to decline my application due to me living in a resort I have found Gavin Luka at ASAG extraordinary in his patience with any amount of questions which were answered so promptly and in full. A very happy life ahead.
Kathy on Trustpilot
22 Mar 2022

We are very happy to "highly recommend" Gavin Luka for providing his thoughtful, empathetic, personable yet professional service during the acquisition of loan process. Gavin's ability to 'make it happen' in a calm, seamless manner at a very stressful time for us – meant a lot.
Thankyou Gavin, what a 'star'. Blessings to you
ASAG are very fortunate to have you on their team. Well done.
Carol Fleming on Trustpilot
9 Mar 2022

This was a very pleasant experience
This was a very pleasant experience. Plenty of guidance given along the way. Some anxiety but now looking back nothing to be concerned about. Thank you Gavin and his team.
Sandra Phillips on Trustpilot
7 Mar 2022

dealing with paul and gavin extremely easy
dealing with paul and gavin was extremely easy and also very pleasureable. if taking out a reverse mortgage i would reccomend asag to anyone.
Bob Manskie Manskie on Trustpilot
7 Mar 2022

I have used this company very recently and especially Gavin.He was so helpful in every way and talked me through everything that I needed to do.He was so polite , understanding and gentle with this gal as I was sick at the time but he just explained it all step by step and made the whole procedure as painless as possible though it wasn't as easy a procedure as I'd hoped.They always answered the phone promptly and if Gavin wasn't immediately available he'd always ring back very promptly.I can assure you this company is so easy to deal with.
Heather on Trustpilot
7 Mar 2022
Previous
Next
*DISCLAIMER: Interest is based on a loan of $150,000 with a term of 25 years. Interest is calculated daily and charged monthly.
Please note the comparison rate only applies to the examples given. Different loan amounts and terms will result in different comparison rates. Costs such as redraw fees and costs savings, such as fee waivers, are not included in the comparison rate but may influence the cost of the loan.